2018 Toyota C-HR XLE
It is about the design. Pretty much only about the design. The Toyota C-HR has a folded and funky exterior that makes it something other than your standard four-door sedan—although there are four doors, with the back doors carefully hidden so that it looks coupe-like (which is where the "C" in its name comes from: "Coupe-High Rider")—and an interior where there is a considerable amount of attention paid to the detailing of the trim, where there are diamond-shapes abounding, from the shapes of many of the buttons to diamonds in the headliner.
The C-HR XLE is the base model, with there being a C-HR XLE Premium above it. The M.S.R.P. for the C-HR XLE is $22,500. What is somewhat surprising is what you don't get for the money. There is a 7-inch touchscreen in the center of the IP. It is for audio. AM. FM. No Sirius XM. No navigation.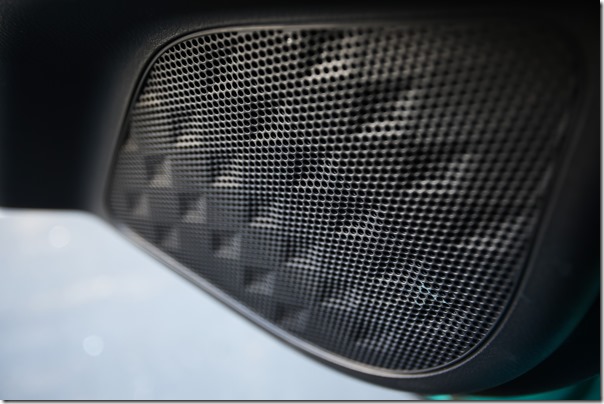 Now the C-HR is probably designed for young people for whom embedded entertainment and navigation are irrelevances. OK. Let's give Toyota that. But there is still a problem.
Presumably, the notion is that one will use their smartphone for music and navi. But if one is going to use their smartphone, chances are outlets for plugging in are a good thing. There is an USB port. One. It is next to an AUX audio jack. The 12-Volt outlet is inside the armrest console. When plugging in my Garmin, I discovered that the cord caused the top not to close securely.
At which point you might be thinking: "Garmin. Bah! Why didn't you simply use Apple CarPlay?"
Because it isn't offered.
Which doesn't seem particularly youth-oriented.
Then there's the interior volume. It is supposed to seat five. Snugly, at most. As is often the case, the front is roomy. The rear isn't.
I checked the specs and see that the passenger volume for the C-HR is 83.8-cu. ft. Then I checked, out of curiosity, what the passenger volume is for the Toyota Yaris iA. It is 85.9-cu. ft. Trust me: those two cubic feet make a difference. (And so you know this is sort of apples-to-apples, although the iA is 0.5 inches longer than the C-HR, at 171.7 inches, the C-HR is 4 inches wider and 3.1 inches higher than the iA, so arguably it is a bigger car that offers less room.)
The car is powered by a 144-hp 2.0-liter engine that's mated to a continuously variable transmission (CVT). Many people I know don't particularly care for CVTs because they don't have the same shift feel as a step-gear transmission. It is important to note, however, that CVTs help with fuel efficiency, so there will be more of them, not fewer (the C-HR's EPA-estimated numbers are 27 mpg city/31 mph highway/29 mpg combined). I've never thought much one way or the other about CVTs of late; early ones, however, were somewhat annoying, as they contributed to a sense that you were waiting for the vehicle to get going, which it eventually did. The CVT in the C-HR sort of seemed that way to me.
Again. It is really about the design. Some cite the Nissan Juke as a competitive vehicle, but that looks less serious than the C-HR. And there are things like the Chevy Trax, which I think needs to get a serious makeover so as to add some style.
For years people bought the Toyota Camry even though its styling was meh. That's because they knew that what they were getting was more than what the sheet metal might have telegraphed.
In the case of the C-HR, however, the styling is there, but the rest seems curiously absent for a car with its starting price point.
Related Topics
RELATED CONTENT
A young(ish) guy that I've known for a number of years, a man who spent the better part of his career writing for auto buff books and who is a car racer on the side, mentioned to me that his wife has a used Lexus ES Hybrid.

Ram Truck chief exterior designer Joe Dehner talks about how they've developed the all-new pickup. "We've been building trucks for over 100 years," he says. "Best I could come up with is that this is our 15th-generation truck."  

Hyundai's product onslaught continues with a new compact that's bigger, more stylish and more efficient than its predecessor. And its development cycle is faster than the competition.