2019 Genesis G70 RWD 2.0T Dynamic
The G70 is equipped with everything from a 15-speaker Lexicon sound system to a microfiber suede headliner, from full LED headlights to quilted front seats that are heated and cooled and rear seats that are heated, from a head-up display to a limited-slip rear differential.
#oem #Genesis #HP
I was recently in the Genesis G70. For those of you who aren't familiar with it, it is a sports sedan. A car that it in the entry-luxury segment, although one might think that this means that it is more thrifty than premium, which may be the case with vehicles with which it competes, but not the G70. The vehicle in question has three options packages added to it. There are the Elite, Prestige and Dynamics packages. This means that the vehicle is equipped with everything from a 15-speaker Lexicon sound system to a microfiber suede headliner, from full LED headlights to quilted front seats that are heated and cooled and rear seats that are heated, from a head-up display to a limited-slip rear differential. And this is just hitting some of the high spots.
With the base MSRP ($34,900) and the freight and handling ($995), even with the addition of those three packages, the total price of the car is $44,895. This is not just reasonable. It is remarkably reasonable. It is the sort of price that you can probably get now because Genesis is still working on getting itself established, and once it is fully in place, it is the sort of number that you're not likely to see again.
Realize that this car looks good, handles well and isn't a slouch in the powertrain department. The rear-drive car has a 2.0-liter turbocharged four that produces 252 hp and 260 lb-ft of torque and is mated to an eight-speed automatic.
According to Luc Donckerwolke, who had been the executive vice president and head of Genesis Design but who is now the chief design officer for the Hyundai Group (in case you don't know, Genesis is one of the Hyundai Group brands), "The G70 is designed to captivate all the senses with tensioned muscular volume."
There is a long hood and short decklid. There are large (optional 19-inch) spoked wheels. The bodysides are well pulled. There is the use of dark chrome material for the trim that is one part sophisticated and one part semi-sinister. (Think of James Bond as a bad guy.)
There is the "Genesis Active Safety Control" suite of technologies onboard: Forward Collision Avoidance Assist with Pedestrian Detection, Blind Spot Collision Warning, Lane Keeping Assist, and Driver Attention Warning.
Structurally, the vehicle is solidly sound and the G70 (thanks, in this case, to the optional headlight suite) is an IIHS Top Safety Pick+, which is probably a good thing not only vis-à-vis keeping everyone who is ever in the car safe, but more importantly, perhaps, probably helps keep insurance premiums lower (after all, "IIHS" stands for the "Insurance Institute for Highway Safety).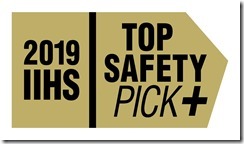 Now as everyone knows, no one buys cars. And just like everything else that "everybody knows," that is not the case. But let's admit that car sales aren't what they were.
But it seems to me that were someone looking for something that is more than well-appointed, something that is both a pleasure and more than slightly exhilarating to drive, something with a back seat and a trunk that allows the transport of both people and goods, then the G70 is something that ought to be in their sights.
Related Topics
RELATED CONTENT
Although the term "continuous improvement" is generally associated with another company, Honda is certainly pursuing that approach, as is evidenced by the Accord, which is now in its ninth generation.

Ram Truck chief exterior designer Joe Dehner talks about how they've developed the all-new pickup. "We've been building trucks for over 100 years," he says. "Best I could come up with is that this is our 15th-generation truck."  

The thing about the Wrangler Willys Wheeler: It is a toy for a grown-up boy.