911 x 1,000,000
Last week, the one-millionth Porsche 911, an Irish Green Carrera S, rolled off the production line in Zuffenhausen.
The millionth 911
As Dr. Wolfgang Porsche, chairman of the Supervisory Board of Porsche AG, who has been instrumental in the development of the car, which he first drove 54 years ago, said, "The 911 has ensured that the core values of our brand are as visionary today as they were in the first Porsche 356/1 from 1948."
All 911s have been, and, according to the company, will continue to be, manufactured in Zuffenhausen.
So because of the specialness of the car itself (our all-time favorite car design: when people talk "iconic," they could use a 911 from any time in its history as the dictionary illustration) and because of our affiliation with, well, production, here's a look at that millionth 911 being built: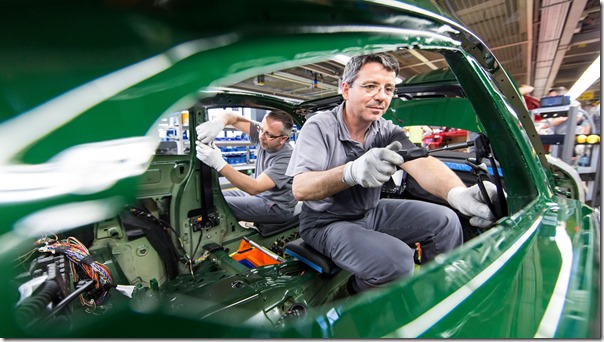 Related Topics
RELATED CONTENT
Honda is an engine company.

Topology optimization cuts part development time and costs, material consumption, and product weight. And it works with additive, subtractive, and all other types of manufacturing processes, too.

Many countries who once were major players from a vehicle production/export perspective are finding it difficult to even find their niche today.