About Automobili Pininfarina
In the Who's Who of the Automotive Industry, Battista "Pinin" Farina, the man who created the design firm that carries his name, would undoubtedly have several pages, based on the remarkable designs the firm turned out (were such a volume to exist). Indeed, the Ferraris alone could fill up a book.
#Jaguar #Audi #Mahindra
In the Who's Who of the Automotive Industry, Battista "Pinin" Farina, the man who created the design firm that carries his name, would undoubtedly have several pages, based on the remarkable designs the firm turned out (were such a volume to exist). Indeed, the Ferraris alone could fill up a book.
In 2015 Mahindra & Mahindra purchased the Turin-based company. And this year it has established a new company, Automobili Pininfarina, a Munich-based company that plans to take on Stuttgart- and Silicon Valley-based companies as a producer of "extremely luxurious and high-performance" electric vehicles, which are going to be styled by Pininfarina S.p.A. in turn, and produced in Germany and Italy. Produced in low volume. And presumably sold at a high price.
Last week Automobili Pininfarnia revealed some sketches of its first car, the PFO hypercar, which are shown here.
The company says that this electric vehicle will have a 0 to 62 mph time of less than two seconds, have a top speed of over 250 mph, and have a "potential" range of over 300 miles.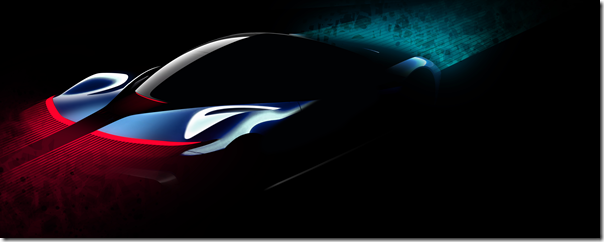 The company plans to have it on sale by late 2020 and to follow it with a range of other vehicles, including SUVs. All will be electric; all will be "ultra-low volume."
The company has had hires of people with experience at Audi, Bentley, Bugatti, Ferrari, Jaguar Land Rover, Maserati, McLaren, and Volvo, so they certainly have a team that can deliver.
Michael Perschke, CEO of the company, said, "We have attracted some of the best automotive industry talent from all corners of the globe. Now this team is completely focused on delivering ground-breaking, highly desirable vehicles through a business strategy which will see Automobili Pininfarina become the most sustainable luxury automotive business in the world."
Presumably the "sustainable" in that sentence refers to the electric powertrain. The question is whether it will be "sustainable" in the context of longevity.
Related Topics
RELATED CONTENT
Hyundai enters the American market with a new parallel hybrid system that uses lithium-polymer batteries and the same six-speed automatic found in non-hybrid versions of the 2011 Sonata.

Ford has made an accomplishment that will never be bested, never even be tied.

Dan Nicholson is vice president of General Motors Global Propulsion Systems, the organization that had been "GM Powertrain" for 24 years.