Aircraft in a Dealership: The Future Is Now
While the notion of commuting to work or being transferred from A to B via aircraft might still seem Jetsonian, it is evidently real, given the announcement that Prestige Imports is putting the ICON A5 light-sport aircraft, an amphibious sport plane that is designed, engineered and produced by ICON Aircraft, in its Prestige Imports 2.0 showroom.
#Lamborghini
While the notion of commuting to work or being transferred from A to B via aircraft (unless one works for an airline) might still seem Jetsonian, it is evidently real, given the announcement today that Prestige Imports, a dealership in North Miami Beach, is putting the ICON A5 light-sport aircraft, an amphibious sport plane that is designed, engineered and produced by ICON Aircraft, in its Prestige Imports 2.0 showroom.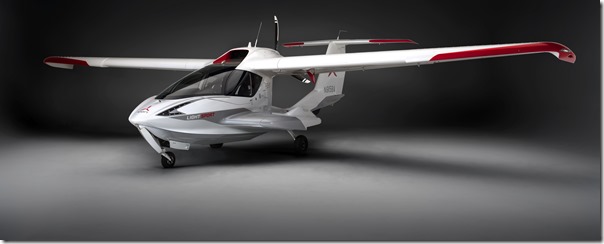 (Image: ICON Aircraft)
That will put the plane—which is FAA certified to S-LSA—along side Paganis and Lamborghinis, cars that actually and metaphorically could take flight (were it not for the aero kit that provides downforce to keep the wheels planted on the ground).
Explained Brett David, CEO of Prestige Imports, of the addition of the aircraft: "Our customers crave ways to enjoy life and unlock what was believed to be unattainable adventures. Since 1977, we have come to deeply understand the South Florida luxury lifestyle and the ICON A5 fits perfectly."
Maybe it still is a little Jetsonian for those of us who don't live the South Florida lifestyle.
But it is a start to another mode of mobility.
Related Topics
RELATED CONTENT
Visteon Corp. is developing DriveCore, an open platform to control and operate autonomous vehicles.

While there is a burgeoning proliferation of companies that are in the LiDAR space, each with its own take on utilizing laser pulses to create a precise map of its surroundings for purposes of ADAS or full-blown automation, a Seattle-based company has a distinction that certainly sets it apart from its competitors.

Continental, an automotive supplier that has a deep engineering bench, is making a huge organizational change, one that Dr. Elmar Degenhart, chairman of the executive board, explains is necessary because, as he puts it, "The industry is changing at a high pace, so we have to change, too."