Another Iconic Work by Peter Blake
This is a picture of Peter Blake—or, more precisely, Sir Peter Blake: Odds are, you don't know who he is.
#oem #BentleyMotors #Continental
This is a picture of Peter Blake—or, more precisely, Sir Peter Blake:
Odds are, you don't know who he is.
Odds are, however, that you do know what one of his most famous works of art is: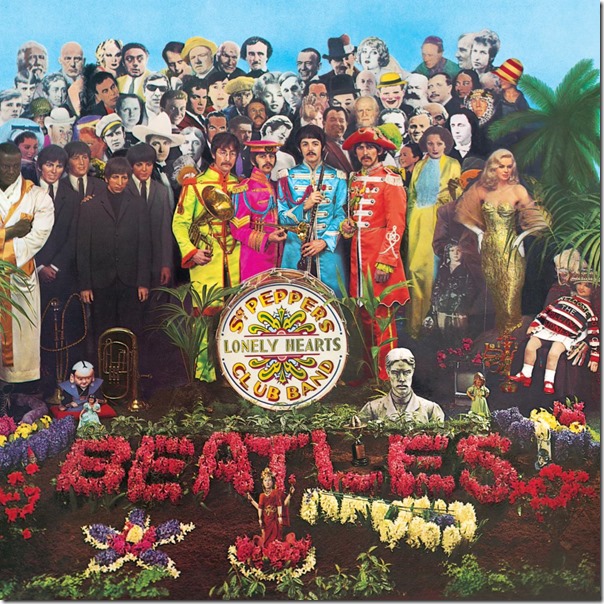 Source: TheBeatles.com
Yes, Peter Blake, who is characterized as the "godfather of British pop art," is the man who created that iconic cover.
This is another work of art done by Blake:
It is a one-of-a-kind Bentley Continental GT V8 Convertible.
Blake has painted the car at Bentley's behest. And Bentley is having the car auctioned by Bonhams at the Goodwood Festival of Speed on June 24, with the proceeds going to the Care2Save Charitable Trust.
Among the features on this work of art are a St. James Red heart painted on a yellow hood; the use of a color that Blake developed, St. Luke's Blue, which is named after a hospice that is local to Bentley, the St. Luke's Cheshire Hospice; a British Racing Green lower body; and a Fuchsia grille surround.
Inside each of the leather seats is trimmed in a different color: Cumbrian Green, Imperial Blue, Newmarket Tan, and Hotspur. Blake's signature is embroidered on all four headrests.
Related Topics
RELATED CONTENT
Toyota Motor Manufacturing Kentucky's Plant Two paint department has developed the flexibility to paint both cars and minivans in the same facility. They're painting small lots with high finish quality, all while dealing with the unforgiving nature of the water-borne process

The new McLaren 720S Spider by MSO: No, we're not going to talk about the performance of the car that's powered by a 710-hp, 4.0-liter, twin-turbo V8.

As you can undoubtedly tell by looking at (a) the Spirit of Ecstasy hood ornament and (b) the configuration of the grille, this is obviously a Rolls-Royce: And you are probably wondering about two things as well: (a) given that paisley paint scheme, it seems as though this is some sort of John Lennon edition Rolls, and (b) why is it in the dirt and not on Bond Street or somewhere else more fitting?