Another Iconic Work by Peter Blake
This is a picture of Peter Blake—or, more precisely, Sir Peter Blake: Odds are, you don't know who he is.
#BentleyMotors #Continental #oem
This is a picture of Peter Blake—or, more precisely, Sir Peter Blake:
Odds are, you don't know who he is.
Odds are, however, that you do know what one of his most famous works of art is: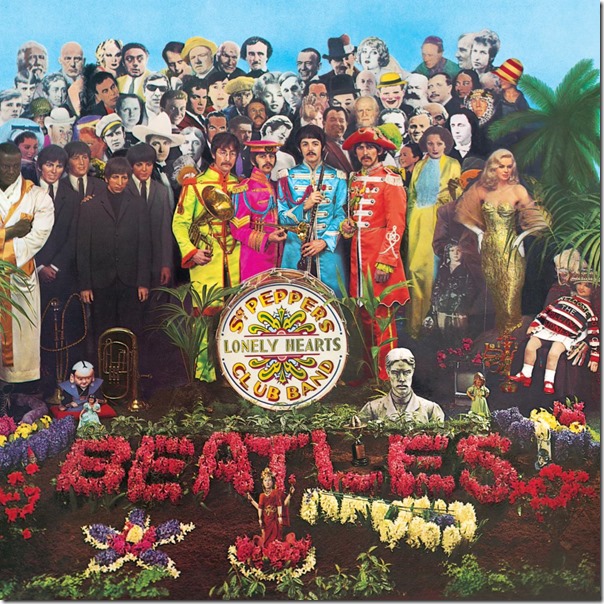 Source: TheBeatles.com
Yes, Peter Blake, who is characterized as the "godfather of British pop art," is the man who created that iconic cover.
This is another work of art done by Blake:
It is a one-of-a-kind Bentley Continental GT V8 Convertible.
Blake has painted the car at Bentley's behest. And Bentley is having the car auctioned by Bonhams at the Goodwood Festival of Speed on June 24, with the proceeds going to the Care2Save Charitable Trust.
Among the features on this work of art are a St. James Red heart painted on a yellow hood; the use of a color that Blake developed, St. Luke's Blue, which is named after a hospice that is local to Bentley, the St. Luke's Cheshire Hospice; a British Racing Green lower body; and a Fuchsia grille surround.
Inside each of the leather seats is trimmed in a different color: Cumbrian Green, Imperial Blue, Newmarket Tan, and Hotspur. Blake's signature is embroidered on all four headrests.
Related Topics
RELATED CONTENT
Ram Truck chief exterior designer Joe Dehner talks about how they've developed the all-new pickup. "We've been building trucks for over 100 years," he says. "Best I could come up with is that this is our 15th-generation truck."  

Although the term "continuous improvement" is generally associated with another company, Honda is certainly pursuing that approach, as is evidenced by the Accord, which is now in its ninth generation.

Topology optimization cuts part development time and costs, material consumption, and product weight. And it works with additive, subtractive, and all other types of manufacturing processes, too.