Autoline After Hours in NYC
The 2016 New York International Auto Show is open to the public right now, but last week it was opened just to the press, where several vehicles were introduced, like the 2017 Prius Prime, a plug-in variant of the non-plug-in Prius hybrid.
#oem #Lincoln #AutolineAfterHours
The 2016 New York International Auto Show is open to the public right now, but last week it was opened just to the press, where several vehicles were introduced, like the 2017 Prius Prime, a plug-in variant of the non-plug-in Prius hybrid. This vehicle will have an all-electric range of 22 miles, and can go up to 84 mph in EV mode (though one would imagine that the range would be truncated). While the final EPA fuel-efficiency numbers aren't fully determined, Toyota anticipates 120 MPGe (which is miles per gallon equivalent, which in this case is a combination of the pure-electric range along with the conventional hybrid system), which they anticipate is the highest range for any plug in. In addition to the modifications to the powertrain, they've modified the vehicle fascias.
Prius Prime
And there was much more, from the Lincoln Navigator Concept to the U.S. reveal of the Hyundai Ioniq (say "i-on-ic"), a car that comes in three distinct flavors: hybrid, plug-in-hybrid and full EV, to the global introduction of the Audi R8 Spyder, which features a naturally aspirated 5.2-liter V10 under its stylish hood.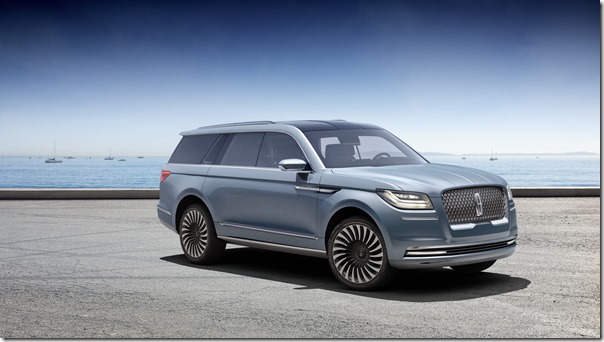 Lincoln Navigator Concept
Hyundai Ioniq
Audi R8 Spyder
These vehicles and more are discussed during this special edition of "Autoline After Hours," captured at the Toyota stand in the Javits Center.
Joining John McElroy and me are Lauren Fix, The Car Coach, Tim Stevens, editor-at-large for CNET's Roadshow, Dan Gray of Autobytel, and Mike Spinelli of The Drive.
It's almost as good as being there. Maybe. . .better?
Related Topics
RELATED CONTENT
The Tesla Model 3 is certainly one of the most controversial cars to be launched in some time, with production models (a comparative handful, admittedly) presented on a stage with a throng of people treating it like it was an event with Beyoncé, Taylor Swift and Ed Sheeran, all at the same time.

Although the term "continuous improvement" is generally associated with another company, Honda is certainly pursuing that approach, as is evidenced by the Accord, which is now in its ninth generation.

Chinese electric-car startup Nio Inc. is forming a manufacturing joint venture with Beijing E-Town International Investment and Development Co., which is investing 10 billion yuan ($1.5 billion) in the business.