Autostadt: For the Love of Cars
The Autostadt complex in Wolfsburg, Germany, is a facility that speaks to car culture in a way that few other things anywhere in the world does. Sited on 69 acres, there is an array of pavilions for Volkswagen brands, from Audi to VW itself, a car museum, test track, restaurants, and a delivery center for those who are going to be picking up their new VW vehicle.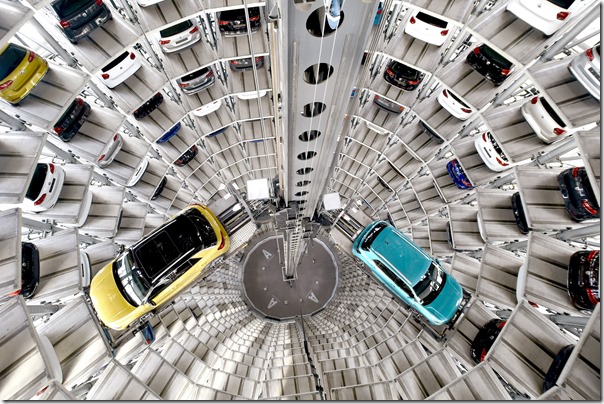 photo: Lars Landmann
They hold festivals, concerts, concept vehicle introductions, and even held a competition for e-gamers. The LEGO Technic Bugatti Chiron, consisting of over 1-million LEGO blocks, was unveiled at the Autostadt.
Photo: Autostadt
In 2018 there were 2,279,000 visitors, which is nearly that of the population of Houston, Texas, the fourth-largest city in the U.S.
More remarkable, perhaps, is that there were 149,658 vehicles delivered to customers from the twin 48-meter high glass cylinders that are landmarks for Wolfsburg. That number of vehicles represents 26.1 percent of the VW vehicles delivered in Germany in 2018.
All which underlines the fact that there is an appreciation of the importance of cars in Germany that is arguably unlike that of any country in the world.