Bentley Proffers Napkin Rings. Lambo Goes CPO

#Lamborghini #Honda #Continental
Bentley Turns 100. Buy a Shirt.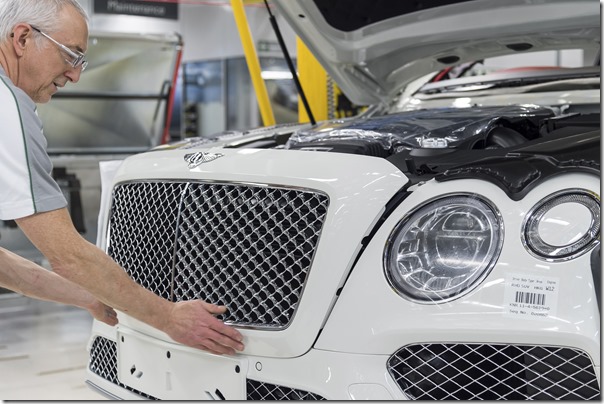 It is no exaggeration to say that Bentley is one of the legendary luxury marques in the auto industry, with superb design and engineering going into its models like the Continental and Flying Spur. The company was founded in 1919 by W.O. Bentley who set out "To build a good car, a fast car, the best in its class."
And that mission has essentially led the company for 100 years. To mark its 100 years in business, the company has created what it calls the "Centenary Collection." Which includes such things as a tealight holder, napkin rings, and even polo shirts ("with the 'Crewe' landmark logo on the front, the Centenary logo on the sleeve and Centenary gold detailing"). Wonder what W.O. would think.
Another Sign the Market Is Softening
While there are all manner of signs that the global auto market is seeing a decline, there is perhaps no more compelling marker than this: Lamborghini has established a certified pre-owned car program. That's night. No longer is it just your local Honda dealer offering CPO Civics. Through Selezione Lamborghini Certified Pre-Owned you can get an Aventador or a Urus or another model in the Lambo lineup.
To qualify for CPO status the sports cars must have no more than 43,500 miles on them and the Urus SUV no more than 62,000 miles. The vehicles must have had all scheduled service and pass a test of 150 checks.