Bugatti for the Rumpus Room
Obviously, when the price tag for the Bugatti Chiron is on the order of $2.6-million, chances are good that there aren't going to be a whole lot of garages that have the supercar in their garages.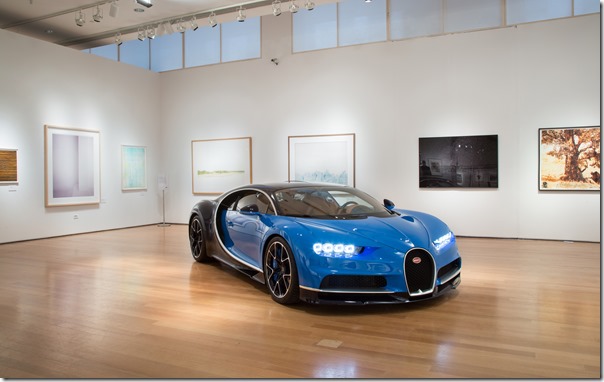 So to, perhaps, address an unmet, unattainable need, Etienne Salome, head of Bugatti Interior Design, in consultation with Italian architecture Carlo Colombo, created a suite of products. . .for the Bugatti Home Collection.
That's right, stationary objects like tables and chairs, not something that has 1500-hp and a top speed of 261-mph.
According to Massimiliano Ferrari, Head of Bugatti Brand Lifestyle for Bugatti Automobiles, "Our distinctive character is increasing moving towards a Bugatti global lifestyle."
Which, of course, means furniture.
So to encapsulate the Bugatti-ness, they've incorporated elements of the vehicles' designs into the various pieces of furniture, such as a take on the horseshoe-shaped grille.
One of the more-fascinating pieces is the Royale Sofa. Of course, the front surface is rich, luxurious leather:
But it's what's in the back that's most fascinating:
The arms and the back are molded from a single, blue carbon fiber component.
Of course it is.
Related Topics
RELATED CONTENT
BMW brings carbon fiber into mass production: reducing vehicle weight, parts, and production time.

A look at the 7 Series Carbon Core.

The engineers at Zenos Cars have combined recycled carbon fiber, drinking straws and aluminum to create a chassis for a low-volume sports car.