Cadillac Creates More Luxury: the XT5
Paul Spadafora, chief engineer, Cadillac XT5, had, in his estimation, a fantastic opportunity as he and his team set about to develop Cadillac's all-new midsize crossover vehicle for a number of reasons, one of which is the simple fact that this is one of the hottest segments going in the auto industry, so if you want to be in the game, you have to play hard against the likes of the Audi Q5 and the Mercedes GLE-Class.
#AutolineAfterHours #Chrysler #engineer
Paul Spadafora, chief engineer, Cadillac XT5, had, in his estimation, a fantastic opportunity as he and his team set about to develop Cadillac's all-new midsize crossover vehicle for a number of reasons, one of which is the simple fact that this is one of the hottest segments going in the auto industry, so if you want to be in the game, you have to play hard against the likes of the Audi Q5 and the Mercedes GLE-Class.
What's more, the XT5 is the replacement for the SRX in the Cadillac lineup. The SRX has been in Cadillac showrooms since model year 2004, and it is worth noting that even though it is being phased out to give way to the XT5, in calendar year 2015 it was far and away the biggest-selling Cadillac in the U.S., with deliveries of 68,850 units, just shy of the total number of cars that Cadillac sold in 2015, 70,494.
Yes, the SRX is that important.
And so the XT5 is, as well. Maybe more so.
As Spadafora explains on this edition of "Autoline After Hours," the XT5 is based on a totally new architecture that was developed taking into account the fact that the XT5 is a vehicle meant for global markets, not just North America. Consequently, they took inputs from other regions, such as China, in creating the package.
As has been the case for Cadillac models developed of late, whether it's the CT6 sedan or the ATS sports sedan and coupe, reducing weight was a key goal. Spadafora says that engineers went after grams each and every day.
While other Cadillacs have taken advantage of lightweight materials like aluminum, Spadafora explains that for the XT5 they took advantage of another lightweight material: steel, particularly the ultrahigh-strength grades.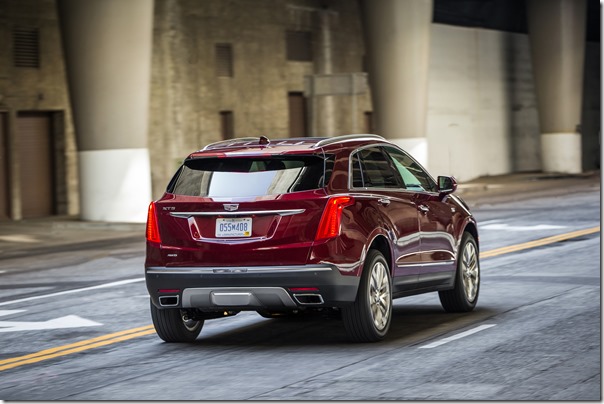 Another thing that he and his team did—and it's worth noting that the engineering team and the design team worked closely together to execute the XT5—was look at each and every joint on the crossover, such that they would apply the best method in the Spring Hill Assembly Plant to put them together, whether that meant spot welding, spot welding with adhesives, or even laser welding.
Spadafora talks to "Autoline's," John McElroy, Michelle Krebs of Autotrader and me about all aspects of developing this all-new vehicle.
After Spadafora leaves the set, we are joined by phone from Anton Wahlman of SeekingAlpha.com, who is based in Silicon Valley and is one of the most knowledgeable Tesla-watchers in the industry. Wahlman joins the conversation including the topic of whether any other auto manufacturer could introduce a car that won't be available in any notable volume for two years and receive some 300,000 $1,000 deposits, as the Model 3 has. (Short answer: No.)
And we talk about how diesel sales are declining even for non-Volkswagen products, the fading away of the Chrysler 200 and more.
And you can see it here:
Related Topics
RELATED CONTENT
Imagine having an idea that is transformed without a whole lot of modification into a series of cars rolling off the assembly line. BMW's Anders Warming is one of the few who have had that experience.

I'm not talking about a plastic Revell model of a '57 Chevy, but a real vehicle, one that rolls off an assembly line in 1999 with another 99,999 just like it right behind. Is it possible, or is this just a fantasy of the marketing department at Elmer's?

General Motors Co. says it hopes to claim equipment and inventory from a bankrupt interior trim supplier to avoid being forced to idle all 19 of its U.S. assembly plants.