Cadillac Today and Tomorrow
Cadillac isn't underestimating the appeal of performance.
#oem #engineer #Cadillac
When Cadillac announced that people could sign up for the purchase of a Cadillac CT6-V this past January 14, a sedan fitted with the Blackwing 4.2-liter twin-turbo V8 that produces an estimated 550 hp and 627 lb-ft of torque, within a matter of hours the 275 vehicles were sold out. And it is worth knowing that the car costs ~$90K.
Cadillac Blackwing V8
(Image: Cadillac)
What's interesting about this—especially in light of last evening's reveal of the 2020 CT4-V and CT5-V—is that on January 11, "GM announced on Friday that Cadillac will be at the vanguard of the company's move toward an all-electric future."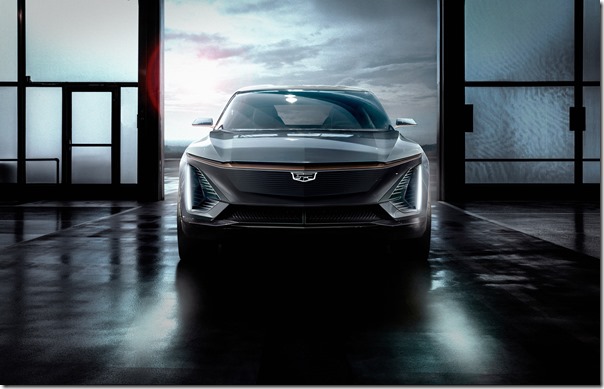 Cadillac future EV crossover
(Image: Cadillac)
It is not that high-performance and EVs are mutually exclusive. "Ludicrous Mode" anyone?
Cadillac CT4-V and CT5-V
(Image: Cadillac)
But it does point to something that would be hard to underestimate, which is that it seems fairly clear that GM management understands that if it is going to get to an all-electric future, internal combustion engines—especially high-performance internal combustion engines—are going to contribute in a big way to get it to that future.
Cadillac's Brandon Vivian
(Image: Steve Fecht for Cadillac)
The CT5-V has a high-output 3.0-liter twin turbo V6 engine that is expected to produce 355 hp. The CT4-V has a 2.7-liter turbo engine that should produce 320 hp. Both vehicles are tuned for performance, or as Brandon Vivian, Cadillac executive chief engineer, put it, "the ultimate, high-performance track capability that the V-Series has grown to represent."
Yes, although these cars are track-capable, they are meant to be daily drivers (e.g., both have 10-speed automatic transmissions; Super Cruise hands-off driver assistance is available for both and that's not the sort of tech that is going to be used on a course).
The CT4 and the CT5 are based on the Alpha platform. The Cadillac concept crossover electric vehicle that the company unveiled on January 13 will be "derived from GM's future EV platform."
Given the CT4-V and the CT5-V, some might argue that the future is now.
Related Topics
RELATED CONTENT
Ram Truck chief exterior designer Joe Dehner talks about how they've developed the all-new pickup. "We've been building trucks for over 100 years," he says. "Best I could come up with is that this is our 15th-generation truck."  

A young(ish) guy that I've known for a number of years, a man who spent the better part of his career writing for auto buff books and who is a car racer on the side, mentioned to me that his wife has a used Lexus ES Hybrid.

The Mazda CX-5 first appeared on the scene in 2012, and for 2017, the vehicle has undergone some major transformations, to enhance what was already a notable small crossover.