Ed Welburn on Automotive Design
To say that Ed Welburn  had (and continues to have) a remarkable career in design is like saying that the Polar Vortex that many of us in the Midwest experienced last week was chilly.
He spent 44 years at General Motors.
In 1971 Welburn had a sculpting internship at GM. The following year he graduated from Howard University with a BFA. In 1973 he started at the GM Advanced Design Center. He rose through the ranks of the GM Design organization and worked on the development of a wide array of concept and production vehicles, from advanced technology vehicles like the Hy-Wire concept (which gave rise to the idea of a "skateboard"-like platform to the Hummer HX to the Chevrolet Chaparral.
GM CEO Mary Barra and former head of Design Ed Welburn at the Detroit Institute of Arts in 2016 when the GM gallery was being rededicated in honor of Welburn. (GM Photo: John F. Martin)
In 2003 Welburn was appointed vice president of GM Design North America, then two years later the GM vice president of Global Design. He was instrumental in creating a network of GM design centers in seven countries around the world (U.S., Germany, South Korea, China, Australia, Brazil, and India).
And when his retirement was announced in 2016, after 44 years at the company, after being the sixth person in GM history to hold the design chief position, Mary Barra, GM chairman and CEO, said, "GM Design is among the most respected and sought-after organizations in the industry because of Ed's leadership. He nurtured a creative, inclusive and customer-focused culture among our designers that has strengthened our global brands," which is a pretty nice thing to hear from the boss when you're preparing to head out the door.
The 2010 Camaro, a design that Welburn says resonated throughout the entire GM design community and reinvigorated design at Chevrolet.
On this edition of "Autoline After Hours," Welburn, joins Peter DeLorenzo of autoextremist.com, Autoline's John McElroy, and me for an hour-plus conversation about his career, the state of design today, what young people should know if they're considering a career in automotive design, and a variety of other subjects.
(There is really a deep-dive into front-end design: Grille or no grille?)
We ask him what is one of the vehicles he was most pleased to have worked on was the current-generation Camaro (when the 2010 Camaro was released, Road & Track wrote: "when it comes to the 'modern interpretation of a classic pony car,' the new Camaro is the one that really got it right"): "Bringing back the Camaro was a big deal," Welburn says. And for one that he wished he could have gotten back was the 1988 Cutlass Supreme ("The exterior went too far; the interior didn't go far enough.").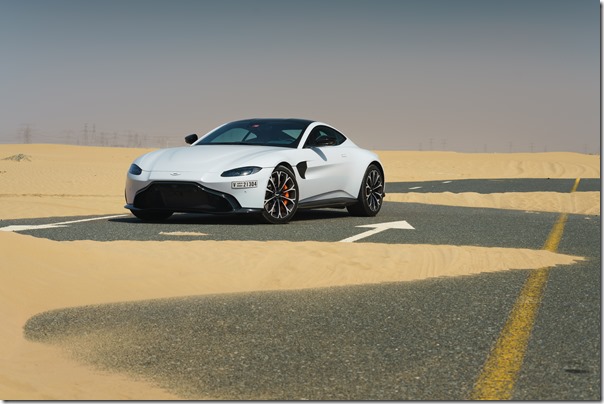 Welburn admires the styling of Aston-Martin (shown here is a Vantage). Who doesn't?
What about non-GM brands whose design he is impressed by? Volvo and Aston-Martin are two that he names.
This is a show that anyone who is interested in automotive design of yesterday or today—and even some hints of tomorrow—needs to watch in full.
And you can see it here.
RELATED CONTENT
Topology optimization cuts part development time and costs, material consumption, and product weight. And it works with additive, subtractive, and all other types of manufacturing processes, too.

Hyundai's product onslaught continues with a new compact that's bigger, more stylish and more efficient than its predecessor. And its development cycle is faster than the competition.

Nowadays in the U.S. market, vehicle manufacturers pretty much are all committed to producing crossover utility vehicles rather than their predecessor type, the sport utility vehicle.