Emergency Calling Becomes Required in the EU
Automatic emergency calling functionality—"eCall"—becomes mandatory for all new cars and light commercial vehicles next Saturday (March 31) in the European Union. This will mean on the order of 20-million vehicles a year within the EU.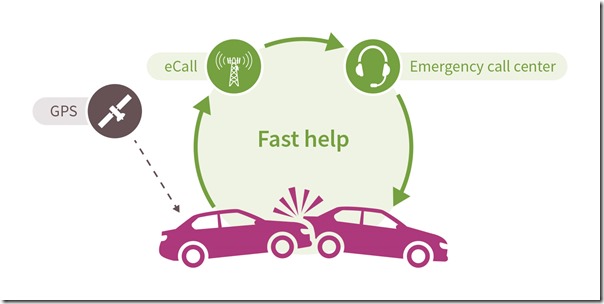 The objective is to reduce the time between an accident and the arrival of emergency services by as much as 50 percent. And by responding quicker, it is reckoned that fatalities can be reduced by about 10 percent.
According to semiconductor provider Infineon, while such automatic calling might otherwise require a SIM card, it has developed "eSIM" technology—10 years ago—that has the required functionality to make the connection.
These chips, such as the SLI 97 product family are much smaller than SIM cards, yet meet demanding automotive requirements, such as temperature fluctuations (-40° to 105°C).
The chips are installed in vehicles at the factory and can be managed remotely, including over-the-air updates.
Mercedes has been deploying the eSIM in its Mercedes me connect system.
Related Topics
RELATED CONTENT
The way people are going to get transportation is changing the world over. Get ready for it.

To know that 3,000 cars have been delivered since October 2015 would undoubtedly result in a shrug: in 2017 Toyota delivered 387,081 Camrys, so that 3,000 is less than one percent, and this is in one year, not just over two.

This is the 3E. A design by the renowned automotive designer Camilo Pardo, the man behind many striking designs, including the '05/'06 production Ford GT.