Engineering the 2017 Lincoln Continental
Mike Celentino, is chief engineer for the 2017 Lincoln Continental. As Lincoln is making its way back into the consideration space for those who are in the market for luxury vehicles, the Continental is a signal mark that the company is serious about luxury, because even though the customer base may be moving more toward crossovers, a full-size sedan still matters.
And this is a sedan that truly is visibly impressive and imposing, with an overall length of 201.4 inches and a wheelbase of 117.9 inches.
The design has a certain reserved stateliness to it, sophisticated but not staid, with a broad bodyside (which Celentino says is facilitated by using door handles that are not mechanical, but actually use electronics: they were able to move the handles to the top of the beltline because they didn't need the space within the door cavity for the conventional mechanisms) and strong rear shoulders.
Although there is a 400-hp, 3.0-liter twin-turbo V6 under the hood and available all-wheel drive with dynamic torque vectoring (i.e., power is sent to the rear wheel that needs the most torque during cornering), Celentino says that the objective with the Continental was not to create something that would set a record at the Nurburgring, as is the case with other luxury sedans, but the power and the capability that provides the driver with confidence when merging onto a freeway, which is certainly a more likely occurrence that finding oneself on a racetrack in western Germany.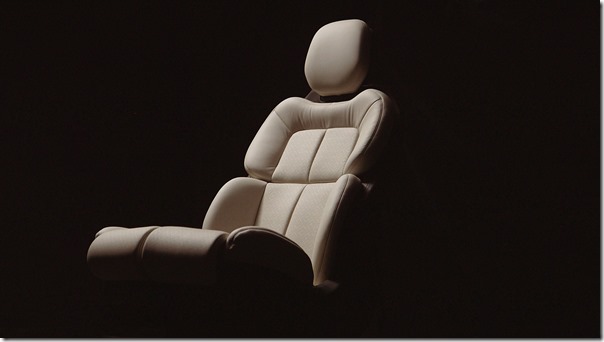 And let's face it: a 30-way power adjustable seat is undoubtedly of more interest than a 0 to 60 time for someone who is looking for comfort, quiet and luxury.
Celentino talks about the development of the Continental—a car that is meant to resonate not only with U.S. customers, but those in China, as well, as this is a global car—on this edition of "Autoline After Hours," where Autoline's John McElroy and I are joined by Michelle Krebs of Autotrader.com.
Then John, Michelle and I discuss a variety of topics, from the new market approach that it being taken by Lynk & Co, a new automotive brand that's been created by Geely (the company that also owns Volvo), the sales trends in the U.S. market, management shifts at BMW and Mazda, and the results of the Rolex 24 at Daytona.
And you can see it all here:
Related Topics
RELATED CONTENT
A young(ish) guy that I've known for a number of years, a man who spent the better part of his career writing for auto buff books and who is a car racer on the side, mentioned to me that his wife has a used Lexus ES Hybrid.

Designing lighter, stronger and more cost-effective automotive products provides a solid competitive edge to the companies that produce them. Here's why some are switching their materials from steel to magnesium. (Sponsored Content)

Ram Truck chief exterior designer Joe Dehner talks about how they've developed the all-new pickup. "We've been building trucks for over 100 years," he says. "Best I could come up with is that this is our 15th-generation truck."