Ford Advancing Manufacturing
To assure that the company maintains its capabilities, relevance and leading-edge know-how in manufacturing, Ford has spent $45-million on its Advanced Manufacturing Center in Redford Township, Michigan, just west of Detroit.
As Joe Hinrichs, Ford's president of Global Operations explains, "More than 100 years ago, Ford created the moving assembly line, forever changing how vehicles would be mass produced. Today, we are reinventing tomorrow's assembly line, tapping technologies once only dreamed of on the big screen, to increase our manufacturing efficiency and quality."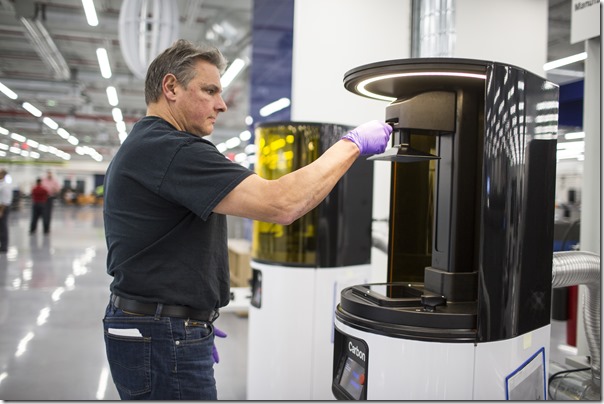 3D printing at Ford
Hollywood has nothing on Redford when it comes to advanced technology, because the Advanced Manufacturing Center, staffed by some 100 manufacturing experts, includes 23 3D printers (units that print with materials ranging from sand to nylon, units that are producing actual production parts, like two that are going to be used on the Shelby Mustang GT500 [Ford has 90 3D printers in total; the Ranger that is being manufactured at the Michigan Assembly Plant uses five different 3D printed tools; the Raptor being built for China has a 3D printed interior part]); it is developing augmented and virtual reality (VR) systems at the site that allow Ford team members globally to collaborate on the development of manufacturing workstations; people at the Advanced Manufacturing Center are working with collaborative robots (cobots) to determine the best use of the technology in Ford factories (presently there are more than 100 cobots located in 24 Ford plants around the world).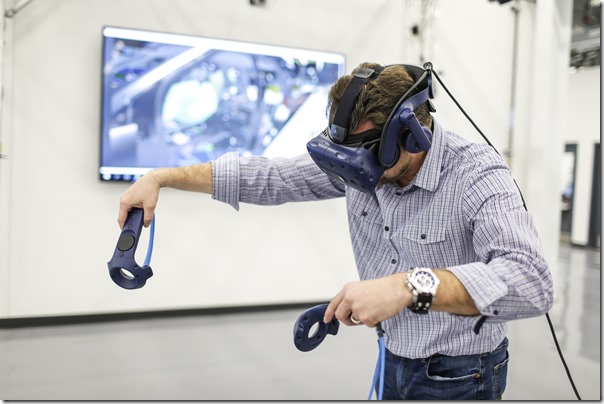 VR in action at Ford
According to Ford, it leads North American automakers in manufacturing capacity utilization. The Advanced Manufacturing Center is dedicated to developing the ways and means that this competitive manufacturing edge can be sharpened even more.
Related Topics
RELATED CONTENT
Honda is an engine company.

By James Gaffney, Product Engineer, Precision Grinding and Patrick D. Redington, Manager, Precision Grinding Business Unit, Norton Company (Worcester, MA)

Topology optimization cuts part development time and costs, material consumption, and product weight. And it works with additive, subtractive, and all other types of manufacturing processes, too.