Ford Design Changes (People, That Is)
Ford is making some changes in terms of its design team, according to Automotive News, with the objective of making its operations more streamlined and efficient.
#Ford #Lincoln #oem
Ford is making some changes in terms of its design team, according to Automotive News, with the objective of making its operations more streamlined and efficient.
Arguably, these organizational changes in design are not unlike the changes that Ford, under president and CEO Jim Hackett, made in June, when it named Joe Hinrichs executive vice president and president of Global Operations and Jim Farley executive vice president of Global Markets.
In the case of design, Joel Piaskowski is being named global director of design for cars and crossovers; Chris Svensson global director of design for trucks, SUVs and commercial vehicles; and David Woodhouse director of global strategic design (as well as head of design for Lincoln).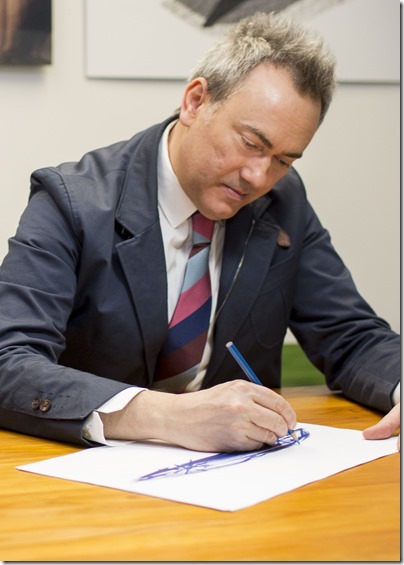 David Woodhouse. Yes, he draws cars, too.
Over the years we've had the opportunity to talk to each of these designers, so if you want to get a sense of who they are, you can check them out here:
· Piaskowski
· Svensson
· Woodhouse
What's more, Amko Leenarts is taking Piaskowski's position in Europe, and you can learn about him here.
Related Topics
RELATED CONTENT
Nowadays in the U.S. market, vehicle manufacturers pretty much are all committed to producing crossover utility vehicles rather than their predecessor type, the sport utility vehicle.

Once the playground of exotic car makers, the definition of a niche vehicle has expanded to include image vehicles for mainstream OEMs, and specialist models produced on high-volume platforms.

Although the RAV4 has plenty of heritage in the small crossover segment, competition has gotten a whole lot tougher, so Toyota has made significant changes to the fourth-generation model.