Henry Payne: Fast Writer
By day, Henry Payne is the auto critic for The Detroit News.
#Jeep #racing #Volkswagen
By day, Henry Payne is the auto critic for The Detroit News. And the editorial cartoonist for the paper, as well.
By night—well, not actually by night, but on weekends, Payne races in a vintage—1988—Lola 90 in races across the country, ranging from VIR (Virginia International Raceway) to COTA (Circuit of the Americas).
Payne's late father, an aeronautical engineer, got him interested in racing, and Payne says that he essentially grew up at race tracks, as his father was a participant in the sport.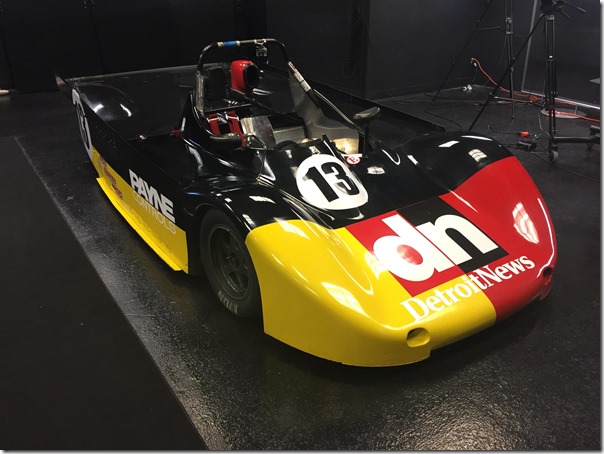 (And while on the subject of the sport, Payne cites the Hemingway quote: "There are only three sports: bullfighting, motor racing and mountaineering; all the rest are merely games.")
Because of his day job and because of what he does along with the Speed Unlimited team, Payne has a particularly keen perspective on thing related to racing.
So on this edition of "Autoline After Hours," Payne and his Lola 90 join John McElroy and me in the studio.
For the first half of the show we talk racing. But then we move on to a variety of subjects, including Volkswagen's continuing problems related to the diesel cheat, the introduction of the new Jeep Compass in Brazil, and Ford's incredible sales of performance cars on a global basis.
And you can see it all right here.
Related Topics
RELATED CONTENT
It is a pretty good rule of thumb that automotive journalists tend to like cars that go fast.

GM gives its mid-size pickup customers what they've been clamoring for, a clean and quiet, high-torque, fuel-efficient diesel.

Direct injection is the technology of the near future for both gasoline and diesel engines, say Bosch engineers. It will keep the internal combustion engine clean, powerful, and efficient during a period when hydrogen power is more dream than reality.