How Would William Gibson Design a Car?
Using virtual reality to design cars is not a new thing. But using "mixed" reality—and even wearing a VR headset while driving—goes to another place, entirely—physically and metaphysically.
#Volvo #oem
The term that is used by Niko Eiden, founder and CEO of Varjo, is "mixed reality."
Which brings the reality of Neuromancer to mind, although that is another story, not one about technology for doing things like designing cars.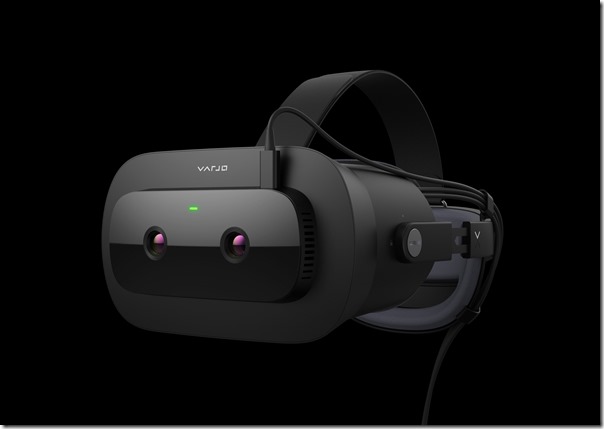 (Images: Volvo)
Speaking of the company's just-launched XR-1 headset, he says, "From the very beginning, our vision has been to create a product that can seamlessly merge the real and the virtual together."
A person wearing the headset not only sees "augmented" reality but actual reality at the same time, such that said person can drive a car while wearing the gear.
This functionality has led Volvo Cars to deploy the XR-1.
Henrik Green, chief technology officer at Volvo Cars, says, "Instead of the usual static way of evaluating new products and ideas, we can test concepts on the road immediately. This approach offers considerable potential cost savings by identifying priorities and clearing bottlenecks much earlier in the design and development process." Everything from the exterior sheet metal to interior lighting can be "seen" by the designers using the XR-1.
The safety engineers at Volvo are also using the XR-1 to test out how a driver reacts to warnings or seemingly real objects in the road, like a moose. There is eye-tracking technology built into the headset so that a determination can be made of what the driver is looking at.
Volvo is so bullish on the technology developed by the Finnish company that the Volvo Cars Tech Fund is investing in Varjo.
Obviously, "hitting" a virtual moose while driving in a real car on a real road is less costly (and less hazardous) than the real, unmediated, thing.
RELATED CONTENT
Designing lighter, stronger and more cost-effective automotive products provides a solid competitive edge to the companies that produce them. Here's why some are switching their materials from steel to magnesium. (Sponsored Content)

Once the playground of exotic car makers, the definition of a niche vehicle has expanded to include image vehicles for mainstream OEMs, and specialist models produced on high-volume platforms.

Hyundai's product onslaught continues with a new compact that's bigger, more stylish and more efficient than its predecessor. And its development cycle is faster than the competition.