Market, Tech, Positioning, Product and More
Once upon a time, automakers used to provide 10-day sales numbers. But as time has gone on, GM decided to go quarterly, then this year Ford followed suit, and now FCA has decided that with its April reporting, it, too, will go for the quarter not the month.
#GeneralMotors #Acura #Ford
Once upon a time, automakers used to provide 10-day sales numbers. But as time has gone on, General Motors decided to go quarterly, then this year Ford followed suit, and now FCA has decided that with its April reporting, it, too, will go for the quarter not the month. But there are still many OEMs reporting monthly, and there are organizations that get the monthly info (it is not like GM and Ford don't count their sales on an on-going basis, they simply figure that by publicly reporting larger time frames people are able to get a better view of how things are trending). So on this edition of "Autoline After Hours" we tapped into that additional information, and more engaging than that, we have people who have more-than-average insights into what is going on in automotive.
Joining me on this show are Stephanie Brinley of IHS Markit, Brett Smith of the Center for Automotive Research, and Peter DeLorenzo of Autoextremist.com. Which means that with Stephanie there is deep knowledge of the market and its trends; with Brett it goes to product and process technologies; with Peter it is product, positioning and messaging.
We started with Acura. . .
(Image: Acura)
Rather than taking a scatter-shot approach, on the show we start with "A" as in "Acura" and then make our way through the brands, looking at how they are doing, what they are doing, and what may be resonating—or not. The panel is both informed and opinionated, and as a result there is a look into the industry that isn't found encompassed in one place. And it goes without saying that it gets rather, well, "lively" at times during the hour-plus of the show.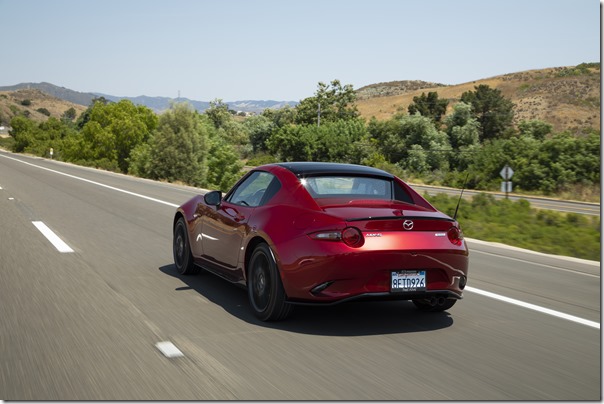 . . .we didn't get beyond Mazda.
(Image: Mazda)
How lively? Well look at it this way: We didn't even make it through the "M"s before we had to call it quits. Although, of course, Tesla gets discussed throughout: while there is some question on behalf of the three guests as to whether or not Elon's company is going to survive in the form it now has, there should be no question that it is the most talked about car company in existence.
And you can see it all here.
RELATED CONTENT
I'm not talking about a plastic Revell model of a '57 Chevy, but a real vehicle, one that rolls off an assembly line in 1999 with another 99,999 just like it right behind. Is it possible, or is this just a fantasy of the marketing department at Elmer's?

The Lexus ES sedan is more than just an offering within the company's lineup.

Ram Truck chief exterior designer Joe Dehner talks about how they've developed the all-new pickup. "We've been building trucks for over 100 years," he says. "Best I could come up with is that this is our 15th-generation truck."