Mazda Makes a Revolutionary Engine
Mazda, the Little Car Company That Can, has been working on a number of important fronts of late.
#HP #SRT #Ford
Mazda, the Little Car Company That Can, has been working on a number of important fronts of late. In August the company announced that it is working with Toyota on developing a manufacturing facility in the U.S. market. And a few weeks after that Mazda, Toyota and supplier Denso announced the creation of a company that is tasked with jointly developing "basic structural technologies for electric vehicles."
And Mazda announced a program, "Sustainable Zoom-Zoom 2030," which includes a further enhancement to its Skyactiv technologies (the approach that looks at a vehicle both at system and a holistic levels). One of the most startling developments that the company announced coincident with that is what is called "Skyactiv-X," a gasoline engine that provides diesel-like performance and fuel efficiency.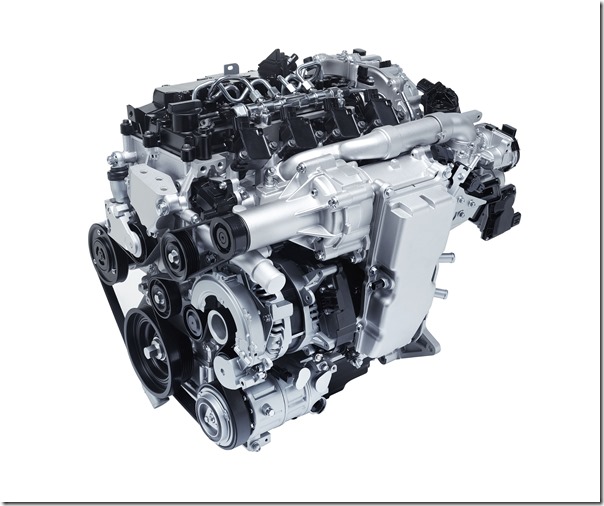 Robert Davis, senior vice president, of Mazda North America, joins Todd Lassa of Automobile Magazine, Mike Austin, digital content director of Hagerty, and me to discuss the development and capabilities of Skyactiv-X.
Essentially, this technology is based on homogeneous charge compression ignition (HCCI), but they've found that HCCI works in a limited range of RPM and load, so they've added spark, too.
Then the challenge is to control the transition between the two processes. So what they've created is what they call "spark controlled compression ignition."
This is providing fuel economy improvements of as much as 30 percent compared to Mazda's own Skyactiv G, and is on par with the company's Skyactiv D diesel engine.
Davis talks about the developments as well as a wide array of Mazda-related developments.
Then we are joined by Sean McElroy of "Autoline Daily," who was just back from driving the 2018 Dodge Challenger SRT Demon, the 840-hp car that is public road drivable and drag-strip capable. (Interestingly, McElroy drove to the venue to drive the Demon in a Dodge Challenger SRT Hellcat, which has a 707-hp HEMI.)
Also discussed are Ford's autonomous future, GM's electrified future, and a whole lot more.
And you can see it right here.
Related Topics
RELATED CONTENT
Sandy Munro and his team of engineers and costing analysts at Munro & Associates were contacted by UBS Research—an arm of the giant banking and investment firm—and asked whether it was possible to do a teardown and cost assessment of the Chevrolet Bolt EV.

While you are probably familiar with origami, the classic art of paper folding that results in things like birds that flap their wings when you pull the tail, or plot devices in one of the Blade Runner films.

A young(ish) guy that I've known for a number of years, a man who spent the better part of his career writing for auto buff books and who is a car racer on the side, mentioned to me that his wife has a used Lexus ES Hybrid.