Mazda's Masahiro Moro Talks Mazda in North America
Masahiro Moro is the chairman and CEO of Mazda North American Operations, as well as the senior managing executive officer for Oversight of Operations in North America. All of which is to say that he has responsibilities including manufacturing, as in the Mazda Toyota Manufacturing U.S.A. plant that is being constructed in Huntsville, Alabama, as well as the products that are on offer in the North American market.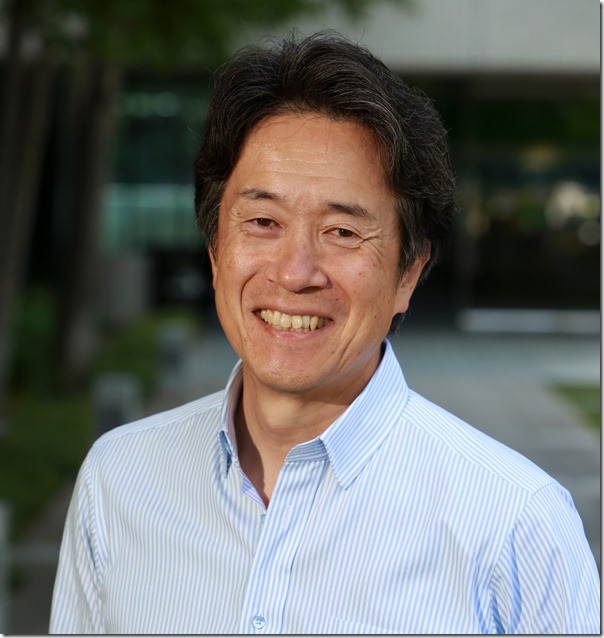 (Images: Mazda North America)
Moro, who has been with Mazda Motor Corp. for more than 30 years, who has worked in positions in Japan, Europe and Australia, tells us on this edition of "Autoline After Hours" that he actually started his career with Mazda (then known as "Toyo Kogyo Company") in a job that included washing cars.
Moro is a man who literally has accomplished the sort of thing that is often chronicled in books about "success." Yet he is the real thing.
In what is a fascinating discussion with Todd Lassa of Automobile Magazine, Lindsay Brooke of Automotive Engineering and me, Moro talks about not only his career, but Mazda's innovative approach to engineering products, including its on-going commitment to the rotary engine: even though there is no identified vehicle program for this truly one-of-a-kind engine (at least not publicly), Moro says that it lends itself to things like hydrogen power as well as to serving as a range-extender for hybrid vehicles.
2019 Mazda3
Moro brought a new Mazda3 to the studio and explains that while a number of companies are turning away from cars and fully concentrating on crossovers, at Mazda, given their commitment to producing vehicles that people actually like driving (e.g., the MX-5 Miata), while they have a suite of crossovers (CX-3, CX-5, CX-9: small, medium and large), cars are still important.
What is perhaps more astonishing than the continuation of cars is that Moro says they will continue to offer a manual transmission even though the take-rate is in the low single digits.
He talks about how Mazda is working closely with Toyota.
Another point of interest: while they are working on autonomous vehicle technology, they're looking at it as being more of something along the lines of a "co-pilot"—the driver will still, well, drive.
And in addition to all that, Lassa, Brooke and I discuss some recent developments in the industry, such as the big changes in leadership at the Ford Motor Company:
**Joe Hinrichs appointed president of Automotive effective May 1, with a massive list of responsibilities, including: responsibility for Ford's global business units – North America, South America, Europe, China, and the International Markets Group; oversight of both the Ford and Lincoln brands; and leadership of Ford's automotive skill teams including Product Development, Purchasing, Enterprise Product Line Management, Manufacturing & Labor Affairs, Marketing, Sales & Service, Quality & New Model Launch, Sustainability, Environmental & Safety Engineering, Information Technology, Customer Experience, and Government Affairs.
**Jim Farley is appointed president, New Businesses, Technology & Strategy, also starting May 1. Farley is charged with overseeing Corporate Strategy, Global Data Insights & Analytics, Global Partnerships, Research & Advanced Engineering, Ford Smart Mobility, and Ford Autonomous Vehicles.
Both Hinrichs and Farley will report to Ford president and CEO Jim Hackett, who probably has some time on his hands given the extent to which those other two have such extensive portfolios.
We talk about the congestion charge that is coming to New York, the ultra-low emissions zone in London, and a whole lot more.
All of which you can see right here.
Related Topics
RELATED CONTENT
When Suzuki developed the GSX1300R, it set out to build the fastest mass-production motorcycle on the market. As competitors gained ground and stringent emission regulations were set, Suzuki set out to reinvent the bike.

Dan Nicholson is vice president of General Motors Global Propulsion Systems, the organization that had been "GM Powertrain" for 24 years.

It's the fifth generation of a vehicle that has been increasing in sales year after year since its introduction in 1997.