Molding and Materials
Let's face it: when it comes to vehicle development from here on out, the likelihood that there will be a single material that pretty much handles all aspects of the construction of the structural and/or exterior aspects of that car or truck is about on par with Katy Perry giving up her Twitter account.
And to be sure, one of the materials—both inside and out—that will continue to have applications growth is plastic. Or that should be plastics, given the wide variety of materials that have been and are being developed, materials that are being formulated to address a number of parameters, be they strength, cost, weight, whatever.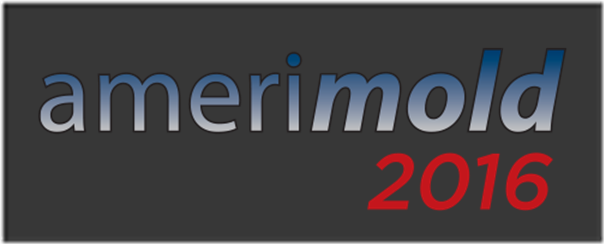 So, if you're in the industry and you happen to be interested in developments germane to these developments, we'd like to make a suggestion (full disclosure: a not entirely disinterested suggestion because we are one of the sponsors for each of these) that you attend Amerimold and the Thermoplastic Composites for Automotive Conference, both of which are conveniently enough being held at the same time—June 15 to 16—and at the same place—the Suburban Collection Showplace in Novi, Michigan.
Amerimold is focused on mold manufacturing and includes both an exposition and a conference. The event encompasses tools and technologies, and approaches to design, machining and maintenance for molds. As regards exhibitors, there are more than 125 of them, which will be showing everything from CAM software to injection molding equipment.
Thermoplastic Composites for Automotive is going to hold a series of presentations on two primary topics:
1. Applications and Materials
2. Machinery and Processes
Presentations on thermoplastic composites will be made by representatives from companies including Ford Motor, Teijin, Autodesk, Covestro, BASF, and more.
To find out more and to register for Amerimold, go here: www.amerimoldexpo.com
To find out more and to register for Thermoplastic Composites for Automotive, it's here: www.tccauto.com
Related Topics
RELATED CONTENT
Designing lighter, stronger and more cost-effective automotive products provides a solid competitive edge to the companies that produce them. Here's why some are switching their materials from steel to magnesium. (Sponsored Content)

The engineers at Zenos Cars have combined recycled carbon fiber, drinking straws and aluminum to create a chassis for a low-volume sports car.

Generally, when OEMs produce aluminum engine blocks (aluminum rather than cast iron because cast iron weighs like cast iron), they insert sleeves into the piston bores—cast iron sleeves.