Post-Florence Vehicle Interest
One of the consequences of a hurricane is that consumers find that their vehicles are kaput, and therefore they have to go shopping for a replacement. Post-Hurricane Florence, which hit the Carolinas—hard—during the start of September, a company that monitors such things, Jumpstart Automotive Media, examined what types of vehicles have been researched in the Southeastern coastal region. It is estimated by Black Book that as many as 20,000 cars and trucks were damaged or destroyed by the storm and consequent flooding, so obviously there is a huge need.
A few points that Jumpstart discovered include that (re)search traffic grew quickly in the areas in and around Wilmington, North Carolina (+219%), Greenville, NC (+127%), and Florence, South Carolina (+117%).
The people weren't looking for new cars. Used car shopping increased by four times the national average in the affected areas.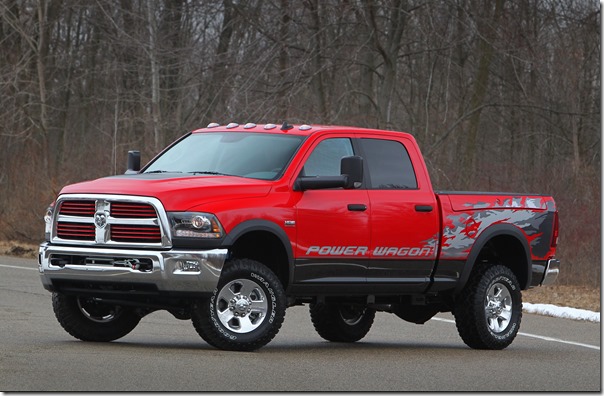 2015 Ram Power Wagon
What's more, whereas everyone is talking about the demand for crossovers being dominant, the demand for vans grew up to 285% in the three weeks following the storm. That's right: vans.
In the areas of Wilmington and Greenville, there was notable demand for three-quarter and one-ton pickups: more than 30% the national growth.
In Charleston and Florence, South Carolina, the midsize pickup was in demand. And full-size pickups—a type of vehicle that has sales that seem to defy gravity when it comes to new sales—only outpaced the national growth in Charleston and Greenville.
According to Brian Miller, senior web analyst for Jumpstart, "We're definitely noticing where a majority of residents are shopping for smaller- and midsize cars, vans and pickups, which indicates to us that many people are looking for affordable functionality that offer versatility in their replacement vehicles."
When it comes to need versus desire, it seems that functionality and versatility trump the minor utility that crossovers and SUVs offer. This might be something that product developers ought to keep in mind.
RELATED CONTENT
The way people are going to get transportation is changing the world over. Get ready for it.

When you think of Costco, you probably think about buying lots of stuff for your home and your family, but there are probably some things that don't necessarily come to mind when you think of the membership-based store chain.

When you're making a new F-Series, you've got a lot riding on everything you do