Quick Look at an Advanced Wheel
Although aftermarket wheels are not something we generally look at here, ADV7.2 CF.2 Advanced Series from ADV.1 that was introduced last week at SEMA deserves a glance at the very least for the simple reason that it is an exemplary exercise in materials engineering.
#engineer #Carbon
Although aftermarket wheels are not something we generally look at here, ADV7.2 CF.2 Advanced Series from ADV.1 that was introduced last week at SEMA deserves a glance at the very least for the simple reason that it is an exemplary exercise in materials engineering.
That is, there is an aerospace-grade 6061 forged aluminum center that is paired with a patented BOXTROM carbon fiber hybrid barrel from British carbon fiber wheel producer Dymag. The two are joined by titanium hardware from Tikore.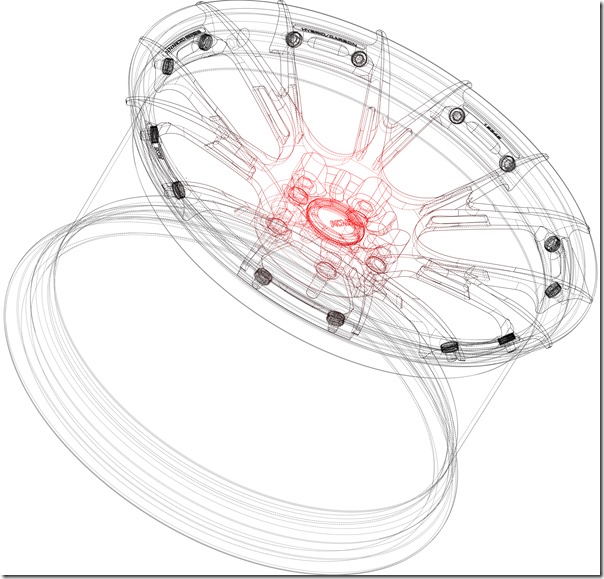 The wheel is up to 40 percent lighter than OEM cast aluminum wheels.
And it looks damned impressive, too.
Related Topics
RELATED CONTENT
Topology optimization cuts part development time and costs, material consumption, and product weight. And it works with additive, subtractive, and all other types of manufacturing processes, too.

Hyundai enters the American market with a new parallel hybrid system that uses lithium-polymer batteries and the same six-speed automatic found in non-hybrid versions of the 2011 Sonata.

Systems engineering in increasingly being recognized as a valuable approach to vehicle development - both in design and production. Siemens posits that PLM is the right software system for systems engineering.