Really Fast VW Jetta
People like cars that go fast—really fast, as in setting land speed records, as a 2019 Volkswagen Jetta did at the Bonneville Salt Flats, setting a record in the Southern California Timing Association's Blown Gas Coupe class (no, we didn't know there was such a thing, either), 210.16 mph, besting the previous record of 208.472 mph.
The Jetta was prepared for the run by THR Manufacturing of Ventura, California.
The Bonneville-record achieving Jetta
According to Hinrich J. Woebcken, Volkswagen Group of America president and CEO, "This record underlines the sporty credentials of our all-new Jetta and also gives a hint at the future of the GLI model, since this car uses a modified version of the GLI's powerful EA888, 2.0-liter TSI engine."
While not wanting to get too pedantic here, there is a bit of a question regarding the adjective modified.
That is, the block and crankshaft are stock EA888. But the engine was equipped with different connecting rods, pistons, valves, camshafts and exhaust system.
But it really is fast.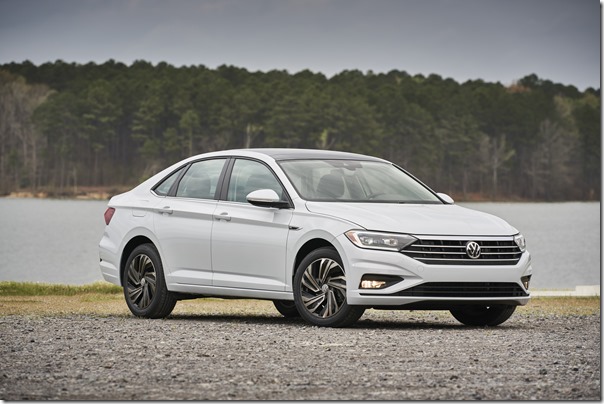 The Jetta SEL Premium that you can buy
Related Topics
RELATED CONTENT
The Mazda CX-5 first appeared on the scene in 2012, and for 2017, the vehicle has undergone some major transformations, to enhance what was already a notable small crossover.

Making improvements to existing engines, as well as working toward something entirely different.

The thing about the Wrangler Willys Wheeler: It is a toy for a grown-up boy.