Reuss Named GM President
A quick shout out to Mark Reuss, one of the best people in the industry, who was named president of GM this morning.
Reuss is a "car guy" through and through. Back in 2001 he established and led the GM Performance Division, which gave rise to the Cadillac V-products as well as Chevy SS models. He spent two years as vice president and managing director of GM Australia and New Zealand and while the latter might bring Hobbits to mind, the former resonates with Horsepower.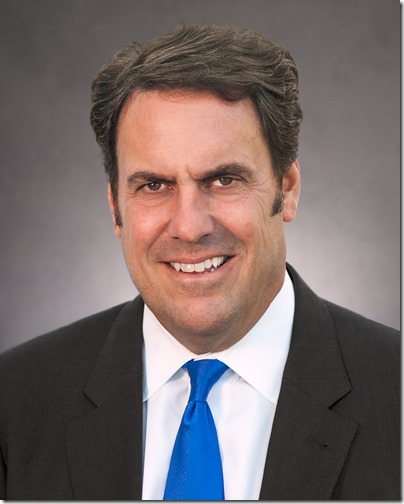 Photo: John F. Martin for GM
Reuss is certified industry pool test driver on the North Course of the Nürburgring, is licensed for FIA C and IMSA Road Racing, and led the effort to bring Indy Car racing back to Detroit. And he is an engineer.
Reuss is a GM lifer in a way that few people are: His father, Lloyd Reuss, spent 36 years at GM, two of which (1990-92) were as president of the company.
All of which—the performance cars, the racing, the long-time within the organization—might lead one to think that Reuss would be a great guy to head an OEM back in the halcyon days of Camaros racing Mustangs on Woodward Avenue or Telegraph.
And if you think that, you'd be right—he would have—but you'd also be wrong because Reuss completely understands the transformation that is occurring in the industry as well as the need for a company like GM to leverage its scale wherever it can (he's had global product development leadership positions, so he knows (a) what markets need and (b) what GM can bring to bear to address those needs).
What's more, as GM Chairman and CEO Mary Barra put it in the announcement, "Mark has played a critical role in leading the development of the company's award-winning vehicles while transitioning his team to prepare for growing electrification and autonomous technologies."
The transitioning part is key and Reuss is well suited to helping orchestrate it.
Related Topics
RELATED CONTENT
The Lexus ES sedan is more than just an offering within the company's lineup.

I'm not talking about a plastic Revell model of a '57 Chevy, but a real vehicle, one that rolls off an assembly line in 1999 with another 99,999 just like it right behind. Is it possible, or is this just a fantasy of the marketing department at Elmer's?

Ram Truck chief exterior designer Joe Dehner talks about how they've developed the all-new pickup. "We've been building trucks for over 100 years," he says. "Best I could come up with is that this is our 15th-generation truck."