The NIO PAL by LAYER: A Scooter You'd Covet
If you think about electric scooters for urban transport you might have in mind some mangled and abandoned objects that you've seen littering the sidewalks in major metropolises.
However, were the PAL scooter, a concept that British design firm LAYER created for NIO, the Chinese electric vehicle firm that is presenting selling two SUVs, the ES6 and ES9, to be realized, then it would undoubtedly be a scooter that one would (a) own and (b) admire.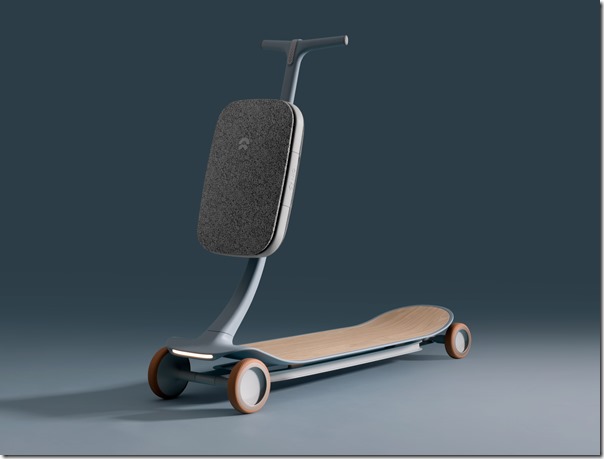 (Images: LAYER)
An obvious difference is that this is a four-wheeler, not two. And each of the wheels has an electric motor, the speed of which is varied depending on whether one is turning to the left or right. To accelerate the rider leans forward; to slow the rider leans back.
The battery pack for the PAL is configured so that it can be recharged in the trunk of one's NIO, as this is considered the "last mile" type of transport.
The scooter has carbon-fiber construction, which makes it both light and strong.
And it wouldn't be a contemporary concept did it not have autonomous capability. It has what is called "NOMI," an "artificially intelligent digital companion." The rider connects through a Bluetooth earpiece via a smartwatch or smartphone. Eventually NOMI learns one's regular route and at that point it then can go to one of those places as the rider truly rides on it (rather than leaning this way or that).
PAL was designed by Benjamin Hubert of LAYER.
Appropriately, the concept was not exhibited at an auto show but at the Wallpaper* Handmade Exhibition at Milan Design Week 2019.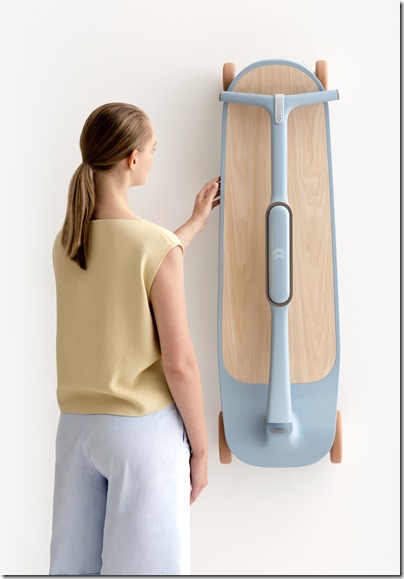 Scooter as art
Related Topics
RELATED CONTENT
Visteon Corp. is developing DriveCore, an open platform to control and operate autonomous vehicles.

To know that 3,000 cars have been delivered since October 2015 would undoubtedly result in a shrug: in 2017 Toyota delivered 387,081 Camrys, so that 3,000 is less than one percent, and this is in one year, not just over two.

Although all OEMs and suppliers do their utmost best to assure nothing but top-notch quality is achieved for their vehicles and systems, sometimes things simply go wrong because, well, that's just how the Universe is.