Volvo on the Silk Road
Volvo has been building cars in Gothenburg, Sweden, since 1927.
Volvo has been owned by Zhejiang Geely Holding since 2010.
Volvo still builds cars in Gothenburg.
But it also builds cars in China.
In Chengdu since 2013. And Daqing since 2014.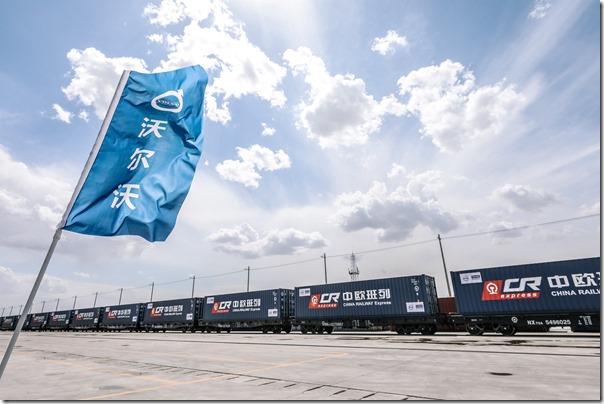 And yesterday a number of S90 sedans—approximately 120--arrived at a distribution center in Zeebrugge, Belgium from Daqing.
What makes this notable is that the cars arrived on a train, the first time an automaker has taken advantage of shipping cars via that mode, using the Chinese government-backed "One Belt, One Road" trade initiative, a multi-billion dollar program meant to recreate the Silk Road trade route that connected China and Europe and goes back to the Han Dynasty, which was long before there were things like Swedish premium sedans (i.e., 202 BCE-220 CE). (One Belt, One Road is also to connect China with other parts of the world, as well, not just Europe.)
Each train car holds three Volvos. The S90s are fixture in place at different angles to maximize the available space and to keep them from moving around.
The alternative to shipping the vehicles from northeast China to the Belgian port city would be by boat. The train is said to cut the necessary transport time by a third.
Volvo plans to have a train run on a weekly schedule, but then to ramp that up to meet volume demands for the S90 sedans.