Volvo's Global Footprint
If you really want to get a sense of the international existence of car companies in the 21st century, then the production of the Volvo XC40, which started last week, is an excellent example.
#Ford #oem #Geely
If you really want to get a sense of the international existence of car companies in the 21st century, then the production of the Volvo XC40, which started last week, is an excellent example.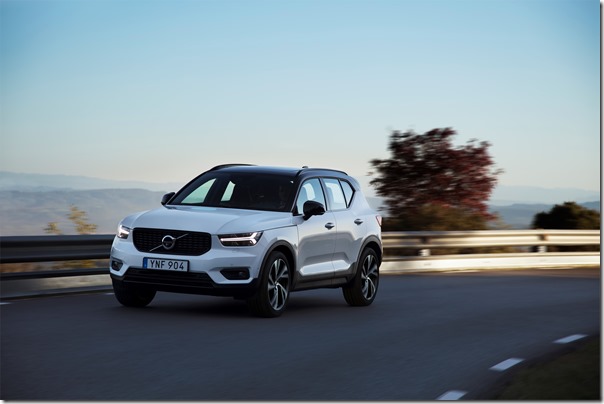 Volvo Cars, of course, which was established in 1927, is Swedish. But since 2010 it has been owned by Zhejiang Geely Holding (Geely Holding) of China. (And before that, from 1999 it was owned by the Ford Motor Co. of the U.S.)
The XC40, a small SUV, is being produced in the Volvo Cars plant in Ghent, Belgium.
Sweden.
China.
Belgium.
And it will be sold around the world.
The XC40 is based on Volvo's new modular small car platform, which is called the "Compact Modular Architecture." It was developed in cooperation with Geely (which produces its own vehicles, too), and will underpin a variety of new Volvos that will have the number "40" in their nomenclature.
The Ghent plant has been producing Volvos since 1965. It produced the first-generation midsize XC60. It produce3s the V40, V40 Cross Country, S60, and V60.
Incidentally, Volvo has a plant in Torslanda, Sweden, two factories in China, and is building a factory in South Carolina, which is set to go into production next year.
Related Topics
RELATED CONTENT
Generally, when OEMs produce aluminum engine blocks (aluminum rather than cast iron because cast iron weighs like cast iron), they insert sleeves into the piston bores—cast iron sleeves.

Here's an overview of the study of assembly plant productivity that gets the undivided attention of all automakers: "The Harbour Report." Although the Big Three companies are getting better, they still have a way to go. But given the levels of competition, better won't be good enough for some plants, it seems.

By James Gaffney, Product Engineer, Precision Grinding and Patrick D. Redington, Manager, Precision Grinding Business Unit, Norton Company (Worcester, MA)