What the VW ID. BUGGY Indicates
Volkswagen will be presenting a concept, the ID. BUGGY, a contemporary take on a dune buggy, based on the MEB electric platform that the company will be using for a wide array of production vehicles, at the International Geneva Motor Show.
#oem #Volkswagen
Volkswagen will be presenting a concept, the ID. BUGGY, a contemporary take on a dune buggy, based on the MEB electric platform that the company will be using for a wide array of production vehicles, at the International Geneva Motor Show.
Speaking of the design, Klaus Bischoff, head designer at VW, said, "A buggy is more than a car. It is vibrancy and energy on four wheels. These attributes are embodied by the new ID. BUGGY, which demonstrates how a modern, non-retro interpretation of a classic can look and, more than anything else, the emotional bond that electric mobility can create."
What should be absolutely noted about this is that the just as the Beetle chassis was used back in the day to create all manner of specialized vehicles for use on sand and just for rolling large and proud, the MEB platform lends itself to a variety of vehicle variants.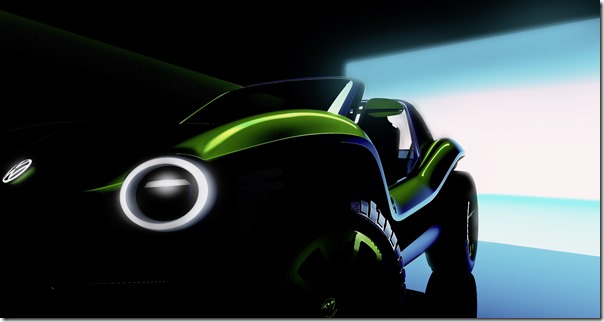 Think of it as truly a flat platform upon which things can be built.
One implication of electrification: the potential for coach-builders to have a renaissance.
(A vehicle with an internal combustion engine has a design that is largely predicated on packaging two things: the people and the powertrain. With an electric vehicle, it is primarily a matter of accommodating the people. The age of vehicle customization could return in a big way with the roll out of platforms like MEB.)
Related Topics
RELATED CONTENT
The Mazda CX-5 first appeared on the scene in 2012, and for 2017, the vehicle has undergone some major transformations, to enhance what was already a notable small crossover.

Chrysler pioneered the modern-day minivan more than 30 years ago and has been refining and improving that type of vehicle ever since.

This is not a piece of modern art: Rather, it is an image from Blackmore Sensors and Analytics of Bozeman, Montana, micro-Doppler signatures of pedestrians (or maybe that's a pedestrian, singular) walking (see it now?). Blackmore is a company that is developing FMCW lidar.